LNG Canada
Trades Training Fund (TTF)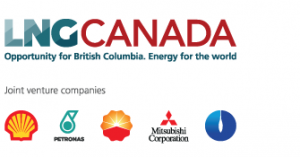 LNG Canada recognizes that employers who sponsor apprentices today are playing a big role in training the skilled journeypersons that the LNG sector will need in the future. To take part in the skilled trades opportunities opening up over the next decade as a result of the growing LNG industry, British Columbians need to start their training now.
That's why LNG Canada has added an additional $400,000 in funding to the $1,807,000 contribution that has already been granted since the inception of the program in 2015. In this way, LNG Canada continues to step up to support BC's construction employers by providing resources to help fund industry and apprenticeship training in BC.
This funding is provided by LNG Canada and administered through the BC Construction Association. Designed specifically to support industry and apprenticeship training for the construction and related trades in BC, the LNG Canada Trades Training Fund will be of particular interest to small employers in BC who would like help covering costs of Foundation or Apprenticeship training for an employee interested in developing their skills in high demand trades.
The following eligibility criteria need to be met by applicants:
Only small companies with 50 employees or less are eligible
Employers must apply to the fund on behalf of their employee, without the help of a third party facilitator
Applications must be received one month prior to the month the training starts. (e.g. for courses that begin in April, applications must be submitted by February 28)
Eligible trades are now limited to the top in-demand Construction Trades
Priority will be given to applicants in Northwest BC
We are currently only accepting applications for classes beginning in 2023.
Project Shop Class Contribution
LNG development will bring skilled jobs and career opportunities to youth throughout BC. Through Project Shop Class, LNG Canada donated a set of tools (each valued at $37,000) to each of three Vancouver High Schools – Brittania Secondary School, Sir Charles Tupper Secondary School, and Gladstone Secondary School. These tool sets support the ITA Skills Exploratory courses, and are helping hundreds of shop students get the best training experience possible. Visit the Project Shop Class website.
The BC Construction Association is proud to provide administrative support to LNG Canada across all aspects of the LNG Canada Workforce Development Project.